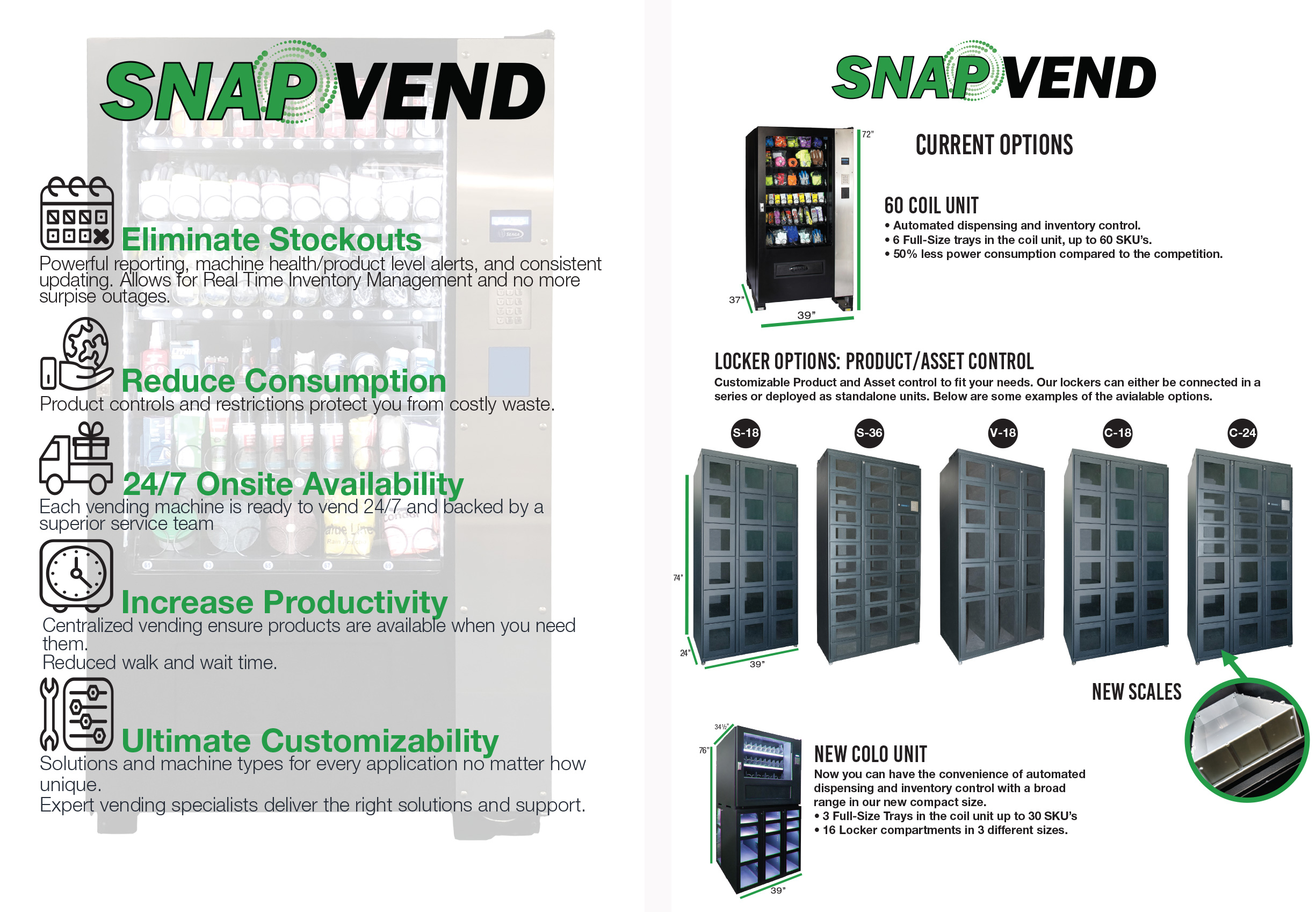 Eliminate Stockouts Powerful reporting, machine health/product level alerts, and consistent updating. Allows for Real Tome Inventory Management and no more surprise outages.
Reduce Consumption Product controls and restrictions protect you from costly waste.
24/7 Onsite Availability superior service team them. Reduced walk and wait time. Each vending machine is ready to vend 24/7 and backed by a
Increase Productivity Centralized vending ensure products are available when you need
Ultimate Customizability Solutions and machine types for every application no matter how unique. Expert vending specialists deliver the right solutions and support.