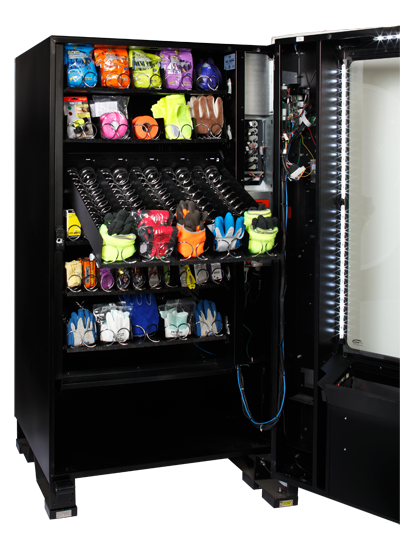 SnapVend™ was created to provide independent industrial, safety and cutting tool distributors with unsurpassed value in point-of-use inventory solutions.
SnapVend was born from a determination to find a leading edge, yet cost effective solution that could be placed with customers that wanted vending systems for tracking MRO, PPE, and Cutting Tool supplies, particularly in those situations where the customer wanted their distributor to retain ownership of the system and provide them for "free". Distributors were finding that the higher price points of other systems combined with a higher level of administrative and maintenance burden was making vending often a difficult and expensive proposition in those customer situations.
SnapVend partnered with Vendnovation™, a world class vending software and hardware technology company that already had thousands of systems in the field in the industrial and other channels and a team of developers dedicated to providing reliable, high value, easy to use point of use tracking systems for the distributor and the customer. Using cloud based software, embedded operating systems that didn't need hard drives and PCs mounted to the machines, standard hardware, and deep expertise from actually having been the platform provider for a large national distributor (one with lots of blue machines out in the field), Vendnovation offered just what independent distributors needed.
Customers partnering with SnapVend distributors get the best of both worlds: local, responsive independents offering excellent value, with a national vending solution that is robust, easy to use, and continually improving.
SnapVend has a few guiding principles:
SnapVend provides prompt response, service, and support
SnapVend provides quick turnaround and configuration
SnapVend is flexible and will custom tailor solutions
SnapVend provides unsurpassed value and user experience.
Our contact information is below.
If you are a customer interested in vending, please call us and we can refer you to a distributor in your area. If you are an independent distributor interested in carrying SnapVend, please reach out to our sales team and we would be glad to work with you.